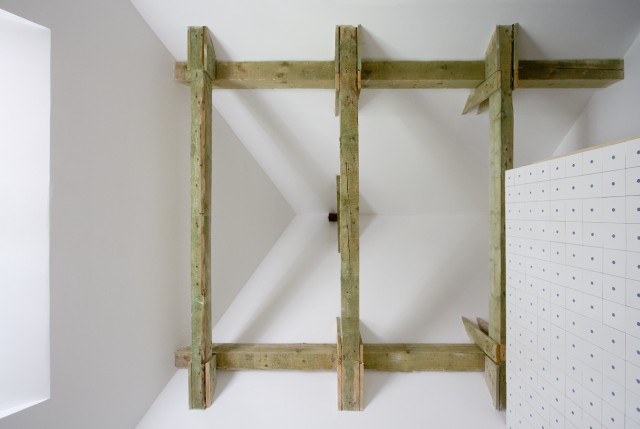 Föhr, Nordfriesland, 2012 –with Francesco Di Gregorio
On a small island in the North Sea, in the former hay storage of a traditional farmhouse, we re-make the space with a wood structure covered by 3.200 tiles, each with a hand-made circular hole, 500 mt of polypropylene blue rope and treated pine wood.
Due to its geographical location, Föhr is very much in the hands of natural forces. The area has a big tide. When the water is low you walk over to other islands. It is a flat island and a large part of it is below sea level. To protect the island man made grass-walls surrounds half of the island. Still, every autumn when the big storm-floods arrive, the island goes on alert. 1634 an enormous flood erased most of the houses on the island and reshaped the map. It is a though climate for permanent inhabitants; at the same time the island changes completely in the summer months when the population raise from 8500 to 40 000 due to tourism. Föhr is an island belonging to Germany but first and foremost to Nordfriesland. The Friesians have their own language and culture. In the 17th century a school of navigation was founded on Föhr and many people became sea captains sailing on Asia and North America.  Sailing on other countries brought back the tradition of ceramics and tiles from Asia. Being rich was to have as many painted Friesian tiles as possible on your dining room walls. Wood used inside was painted in Friesian colors, which are different nuances of blue-green. Beds were traditionally in bed-boxes. Houses were always in brick with thatched roofs. The rooms were small, dark and all the same size.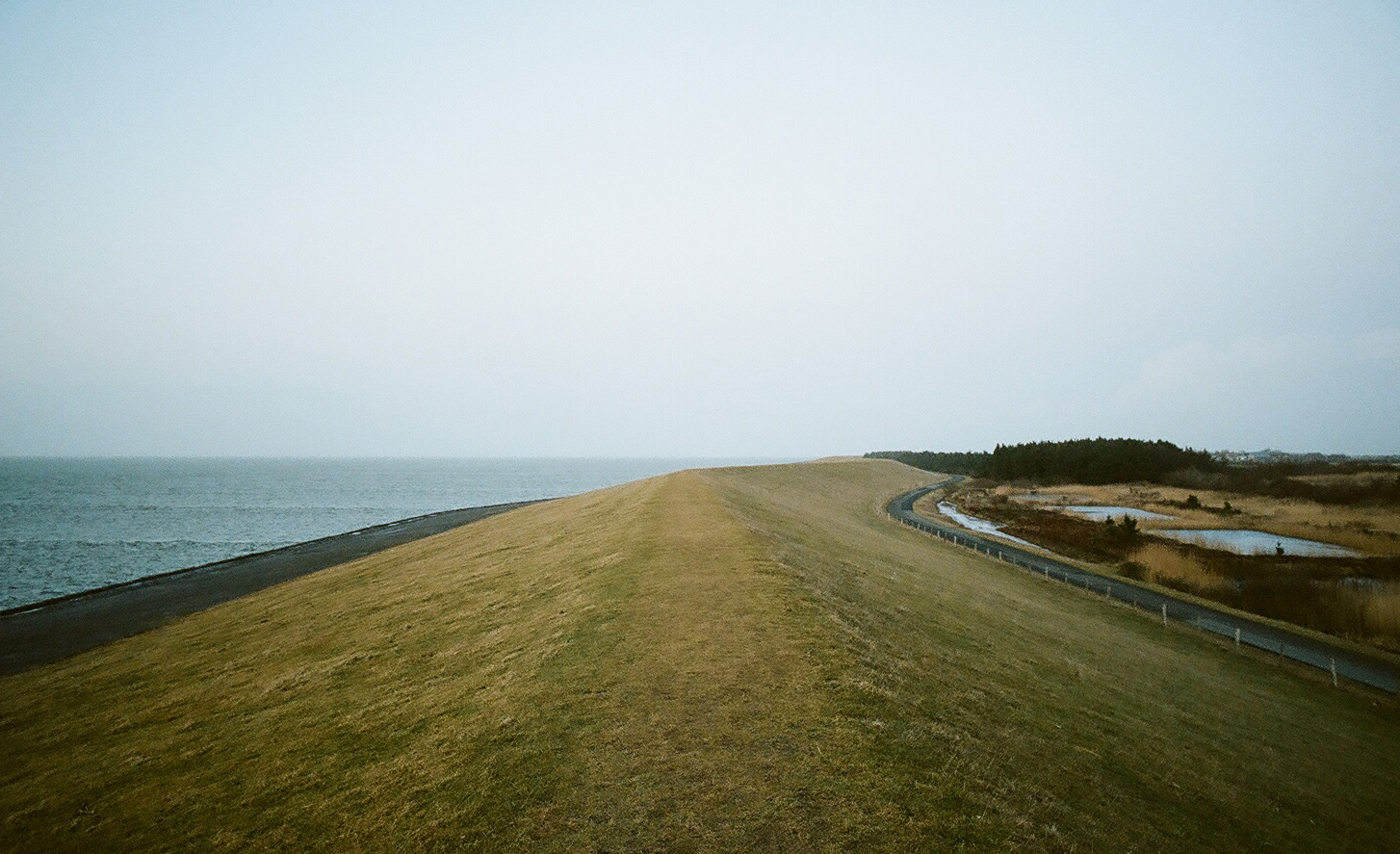 Our project starts with re-opening the space by taking down all dividing walls except for the ones surrounding the bathroom. A new volume is added which becomes the central wall going through and unifying the space. It is covered in ceramic tile with a simple pattern given by blue colored cement coming out through hand- drilled holes. The pattern is the result of a client having time but a limited budget. Tiles are white standard 10X10 and  hand drilled by the client and us. Light is brought through the reflective ceramics and the translucent doors. Threads frame the staircase creating a transparent threshold. The bedrooms are dark bed-boxes, private like nests.