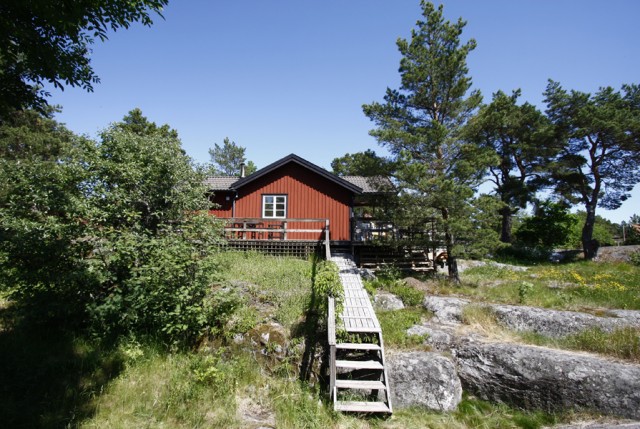 Löka, Möja, Sweden, 2010
Interior renovation of a summer house from 1978. The house was considered claustrophobic, dark and with a clumsy fireplace blocking the space.
Instead of seeing the fireplace as a problem, it becomes the central core of the house. All walls surrounding the fireplace in the main room are taken down and the space is painted white to increase the sensation of volume. Since you now come out directly from the bedrooms into the main space, a storage wall was placed in-between in order to create a threshold and a sense of privacy. Massive doors are changed into window-doors and a new connection is made to the back with a new door. The house's relationship with its surroundings changes due to this new connection. Previosly, the house was only turned towards one side; now it is a house that you pass through, going from one part of your garden to the other.