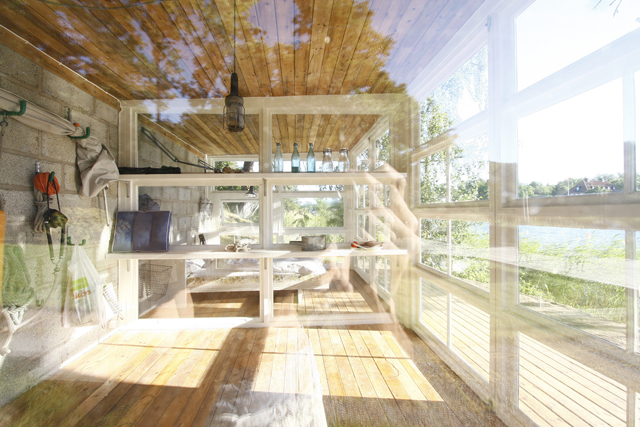 Blocket Mini – Reuse and leftovers, Saltsjöbaden, Sweden, 2009
In Sweden 80 % of the population has used the homepage blocket.se, which is similar to e-bay. In 2007 the total value of ads on the homepage was equal to 5,5% of the countries GDP. You could say that it is the largest shop in the country. In architecture this shop is not very present. The Blocket project looks into what architecture could look like if Blocket was the only catalogue of material available. The result is a building which consist of a mix of reused old materials and new materials left over from renovations or just wrong purchases. Windows are the main building element of the building since they are the most common and cheap material available on the site.
The Blocket Mini project is a built experiment based on a research project where blocket.se and the reuse of material in general were discussed, and an in-fill housing building (in Stockholm) was designed using the reached conclusions.
The Blocket Mini project consists of two rooms in a garden. One of the rooms is a boathouse (storage) and the other is a dining room/ bedroom. The house is 15 sqm which is the Swedish limit for building without a building permission.